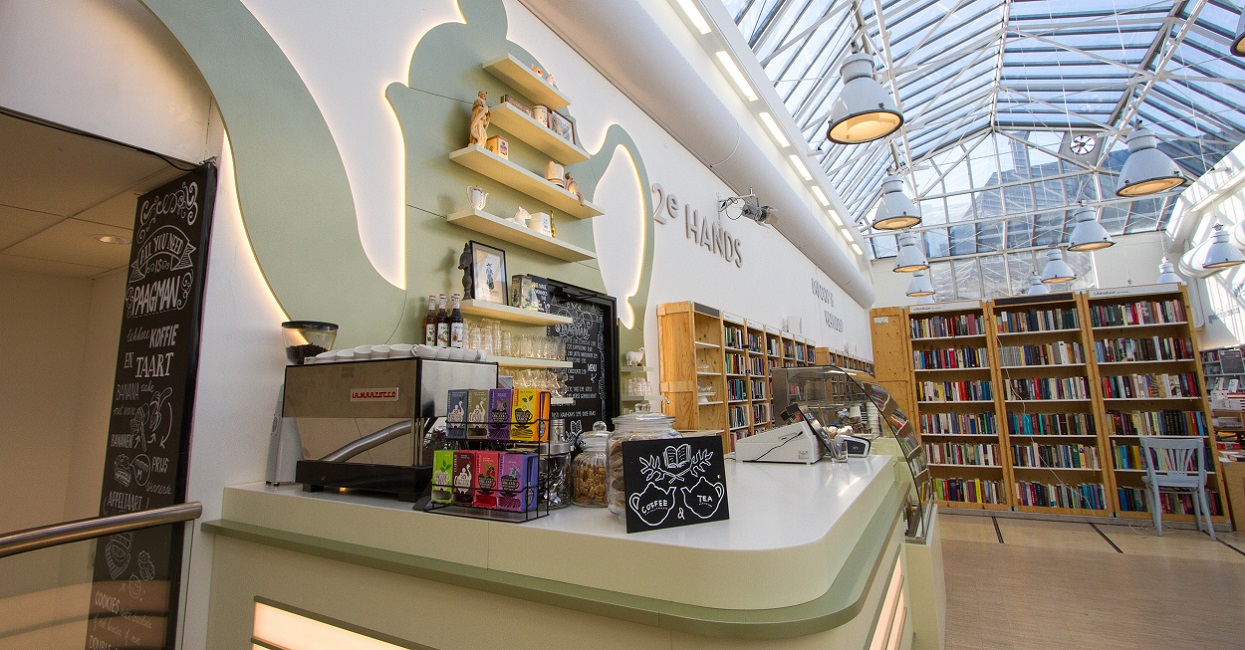 Bookstore Paagman from The Hague was declared retail entrepreneur of the year on Thursday 18 May. Where physical bookstores generally bother this digital age, Paagman even knows how to grow. Innovating and investing are the keywords, says co-owner Fabian Paagman to NUzakelijk.
Part of the success is, in addition to the offline and online service and the two hundred events that they organize annually, the total entourage in the bookstore in The Hague. Paagman states: 'In addition to our bookstore, customers also find our own cafe where they can have lunch, bubbles and coffee. We bake our own cakes. We see that people who buy a book buy their books extend their stay with a visit to the cafe. But we also attract shoppers who do not visit the bookstore. It is an extra sales channel for us.'
Always good for Maqutos to be appreciated for the work done. In addition to Paagman's total retail interiors, we now made a new coffee counter, which was installed in the past period. We sincerely congratulate Paagman on winning the award!