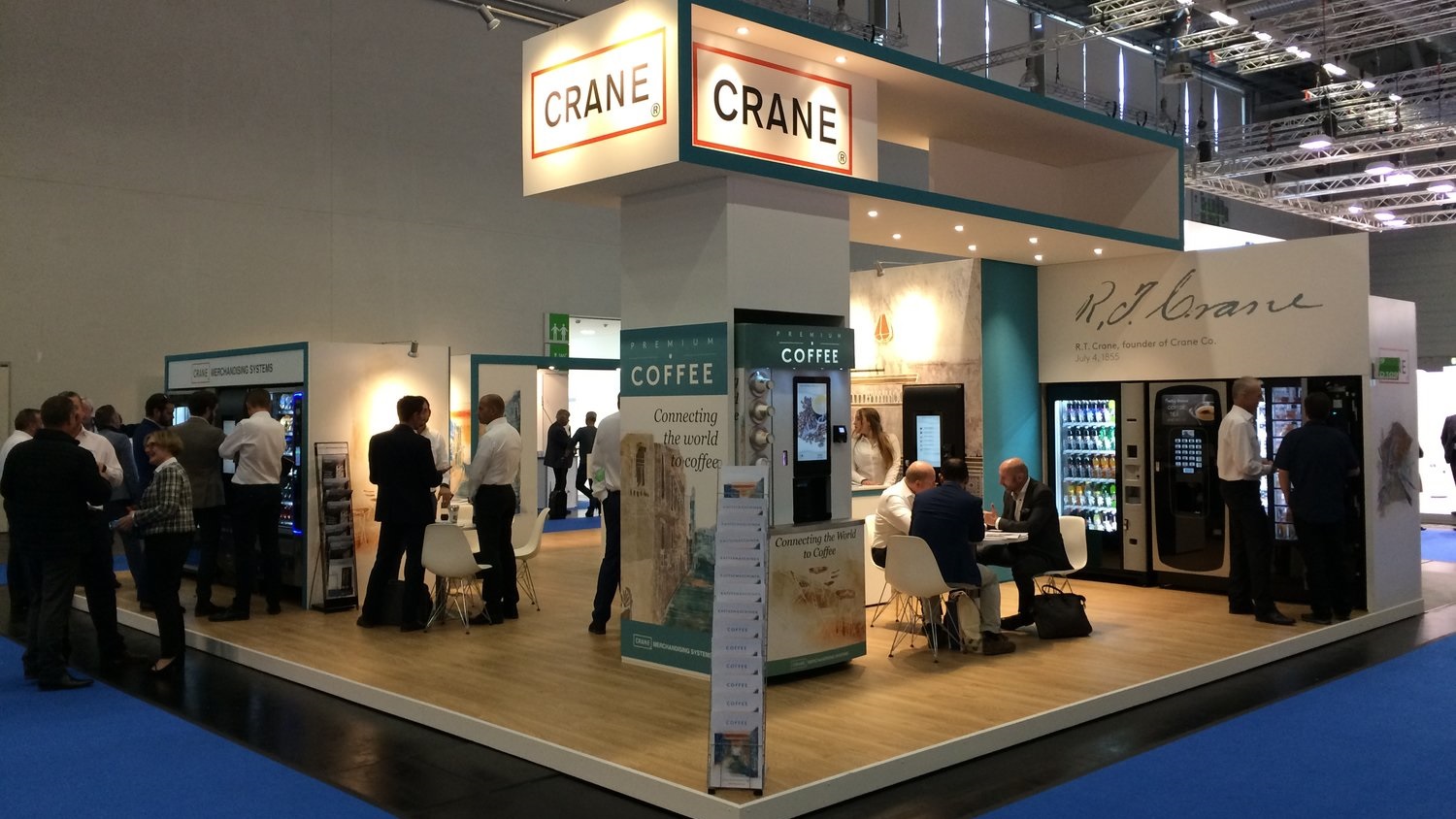 Maqutos has developed and implemented a new international stand concept for Crane Merchandising Systems, the world's leading manufacturer of innovative solutions for vending machines, cashless systems, software and wireless communications.
The stand was first presented at the Eu'Vend & coffeena at the end of April 2017 in Cologne, one of Europe's most successful trade fairs for the vending and coffee industry. In this edition, more than 5000 visitors came from 60 different countries.
A remarkable response from Marvin van Dijken, European Sales Director of Crane, at this fair: "Good to see plans come to life in a great way!" We couldn't agree more.