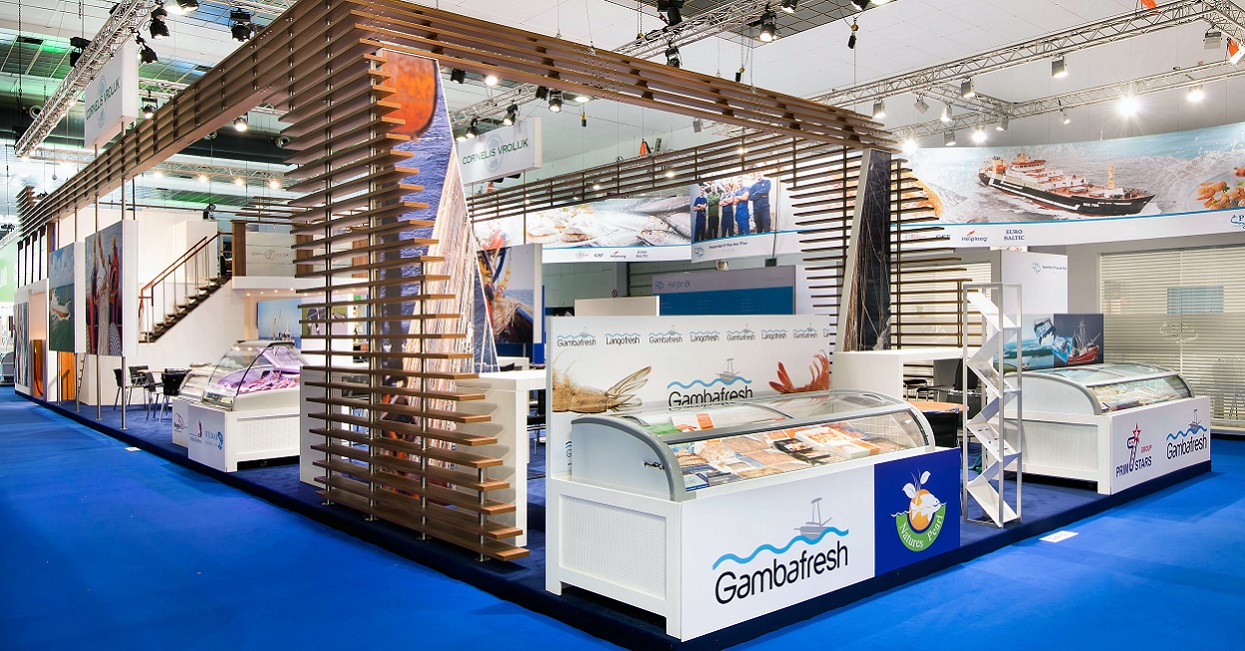 From 25 to 27 April, the Seafood Expo Global 2017 took place at the Brussels Exhibition Center; The largest fishery trade fair in the world, with over 1800 exhibitors from more than 50 different countries. Maqutos realised the fair presentations for two clients.
We have realised a successful completely new stand for Cornelis Vrolijk from IJmuiden. On a larger floor area, a special design was realised, seamlessly fitting to the current organisation with its various brands. Many enthusiastic reactions followed, and the stand will therefore be used frequently in the coming years.
In addition, on behalf of 'Het Nederlands Visbureau' (The Dutch Fisheries Agency), we completely renovated the entire Holland Pavilion. The pavilion is almost twice the size of last year, with 18 companies which have presented themselves in the pavilion this year!
A number of recognizable concepts were found in this area, including transparency, hospitality, innovations and main forms, appropriate for the new 'Holland radiation'. In addition, the workable format, while maintaining the participants' own identity, was given priority. Overall, we have received positive comments here as well and we will see the pavilion in its recognizable new design at future exhibitions in this industry.